Environment
&
Community
Steward of Forests
APRIL Group is committed to produce the highest quality paper with the lowest possible impact on the environment, which is why only elemental chlorine-free pulp is used from 100 per cent renewable plantation fibres. Since its inception, APRIL Group has made significant headway in its sustainability efforts:
2002
Pioneered Wood Legality Chain of Custody System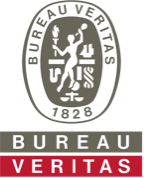 2003
Published first Sustainability Report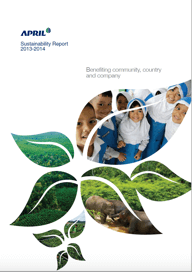 2005
Leader in implementation of High Conservation Value (HCV) assessment
2010
Obtained PEFC Chain of Custody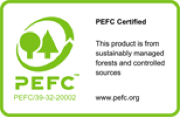 2013
Restorasi Ekosistem Riau (RER) launched to restore degraded peat forest on Kampar Peninsula

2014
Launched Sustainability Forest Management Policy (SFMP) and set up independent Stakeholder Advisory Committee (SAC)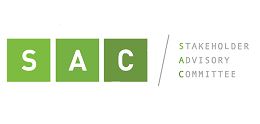 2015
The Path Forward: Latest SFMP2
2015
PEFC Certification for Sustainability Forest Management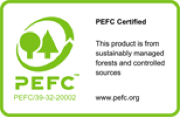 2018
APRIL secures enhanced Singapore Green Labelling Scheme (SGLS) certification from Singapore Environment Council
2019
Honoured at Sustainable Business Awards (Indonesia) for commitment to UN Sustainable Development Goals. Awarded EU Ecolabel by European Commission.
Since 2005, APRIL Group has voluntarily adopted a High Conservation Value policy to protect environment, social and cultural values on group-owned concessions:

Read more about APRIL Group's environment sustainability efforts below.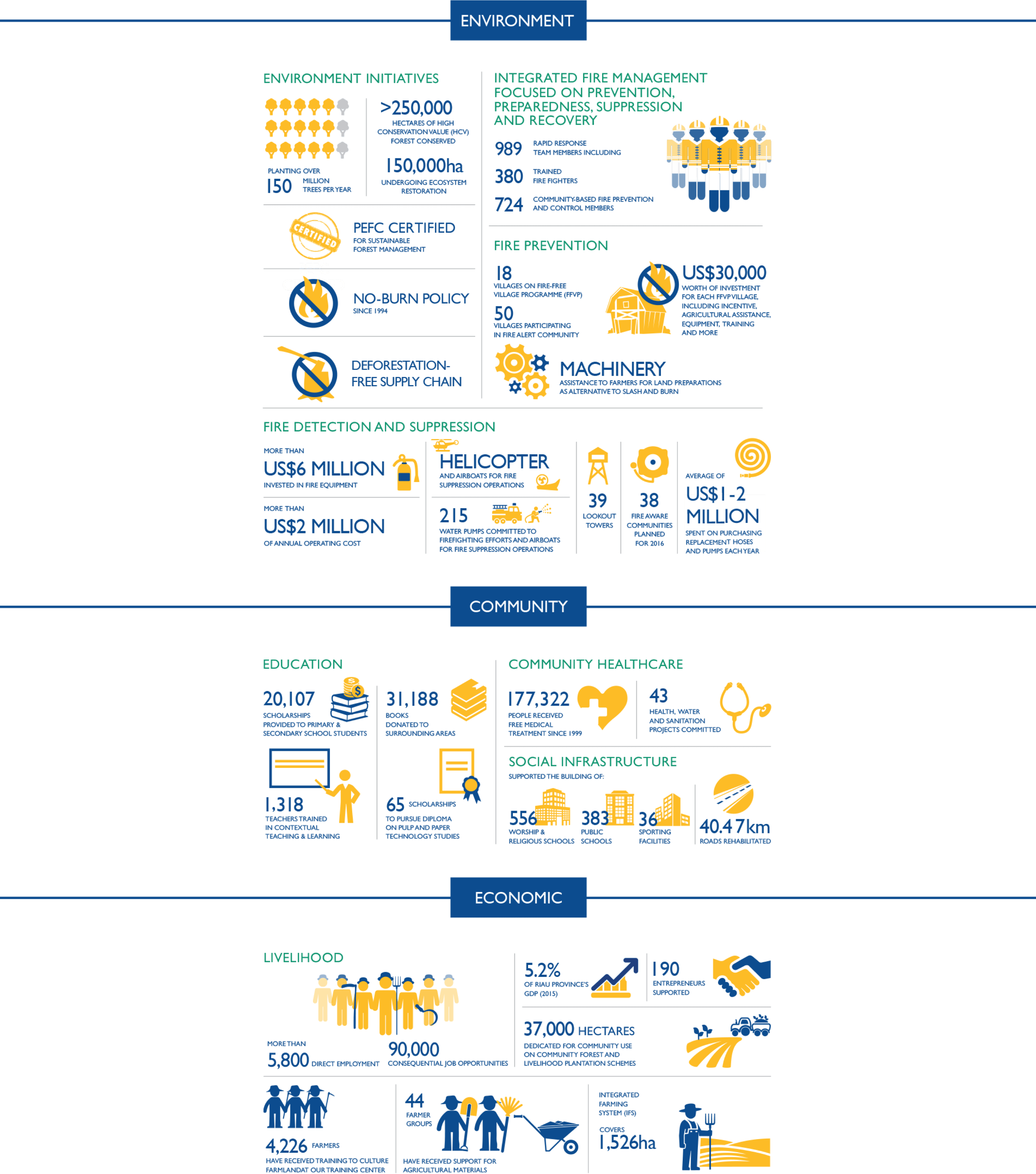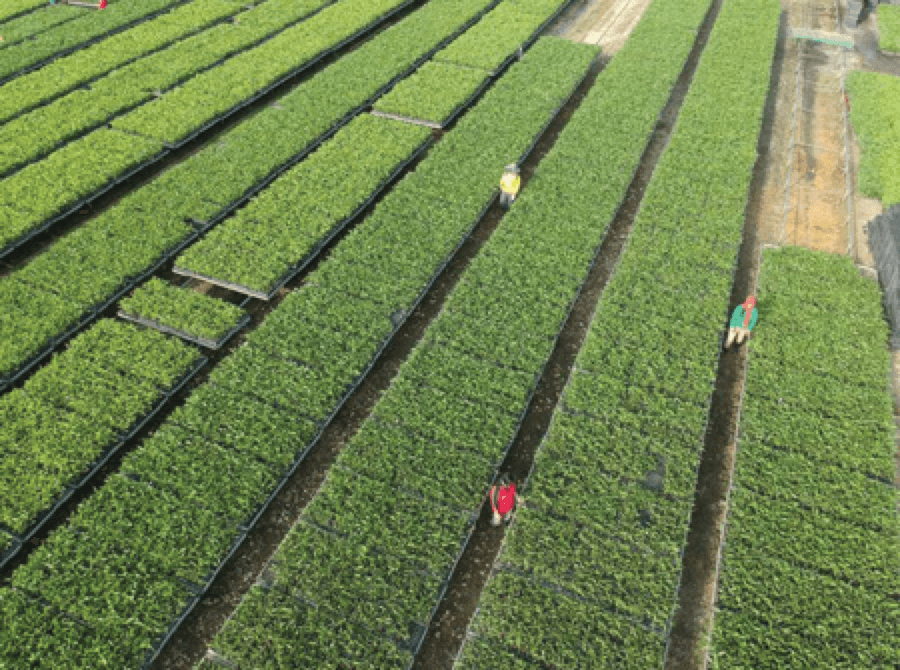 APRIL
Dialog
Being evergreen is in our DNA.
Sustainability resides at the core APRIL Group's values and aspirations. APRIL Dialog reports and monitors progress towards the company's sustainability policy commitments, sharing viewpoints on sustainable forest management and the achievement of sustainable development goals, reporting on stakeholder engagement, and communicating the perspectives from a range of thought leaders and stakeholders.
Read More