Discover
how
paper
is
made
at
APRIL
Group's
state-of-the-art
pulp
and
paper
mill
Paper is an important part in our everyday lives. We use it for communicating, connecting and having fun with each other. But how is paper actually made? How do we turn wood into sheets of paper for our use?
We plant over a 150 millions trees in our plantations every year before they are transported to our mills to be turned into paper. Papermaking actually involves various processes to turn that wood log into our everyday paper products. However there are three key steps to the process of papermaking.
A live online casino offers all the mainstays of a bodily casino ambiance into oneā€™s house. This implies the particular casino player does not actually need to go anywhere to have the stunning realm of gambling houses. A typical reside video game black-jack,
roulette canada
or perhaps baccarat is set in a thematically embellished studio room (or even at a genuine casino, sometimes). This really is just like a huge truth show send out 24/7 in real-life moment. Each time a person trips an active supplier casino from your computer or cell phone, he can see more than one game furniture, every run by a specialist supplier.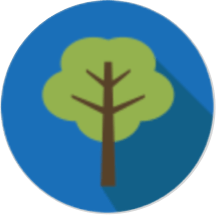 Pulping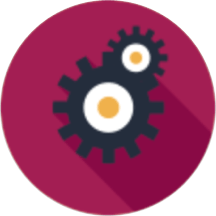 Papermaking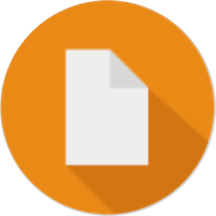 Finishing
Pulping
Step 1
Debarking and Chipping
To kick-start the pulping process, the logs are debarked. The bark has to be stripped from the logs since it cannot be use in papermaking. The water used is filtered on the spot and reused for other logs, reducing the amount of water wastage. Together with other by-products of the manufacturing process, they are used to generate electricity to power up the mills and nearby towns. The debarked logs are then chipped into small pieces before undergoing a process called chemical pulping.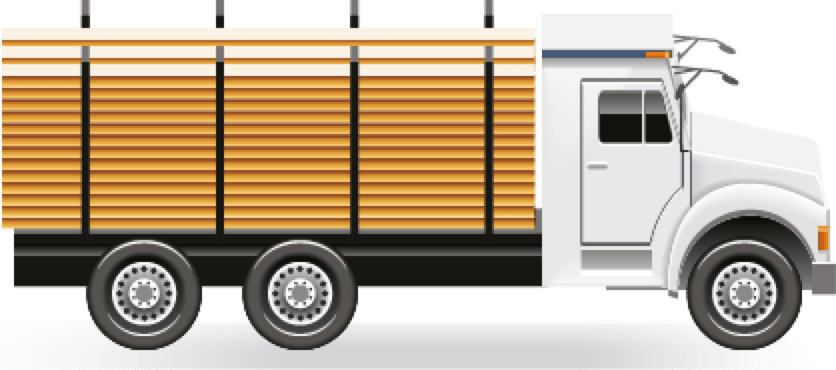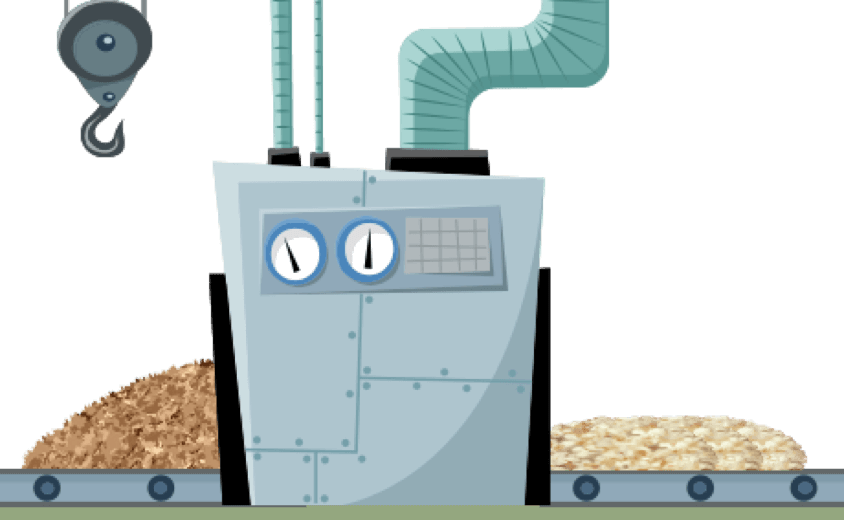 Step 2
Chemical and Mechanical Pulping
This process breaks down the chemical called lignin, and the result is, pulp! Pulp is like a thicker, less refined version of paper.
Step 3
Cleaning
After being meshed, screened and dried, the pulp can be used to make high volume commodity printing products, like newsprint and magazine paper. But to be turned into paper, the pulp needs a little bit more work.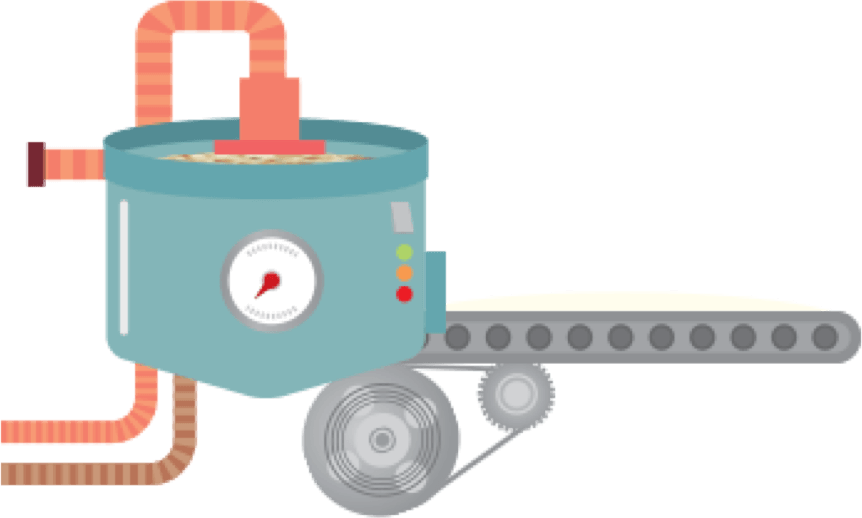 Papermaking
Step 4
Head Box
The pulp is pumped into a large papermaking machine, which stretches almost four times the length of an Olympic-size swimming pool and stands as high as a three-storey building. Starting at the first section called the head box, the pulp mass is squirted through a horizontal slit over a moving wire mesh to remove excess water.
Step 6
Press section
Moving at almost 90 kilometres an hour, the thin mats are fed into the press section, where up to 50% of the water content is squeezed out, up to 90% of water in this entire manufacturing process is also recycled.

Step 5
Wire section
Here, the fibres begin to spread out and take the form of a thin sheet, thus giving this part of the process its name, sheet formation.
Step 7
Drying
Things then start heating up as the sheets are dried at above a hundred degree Celsius over a series of cast-iron cylinders. But the journey for premium quality paper doesnā€™t end there.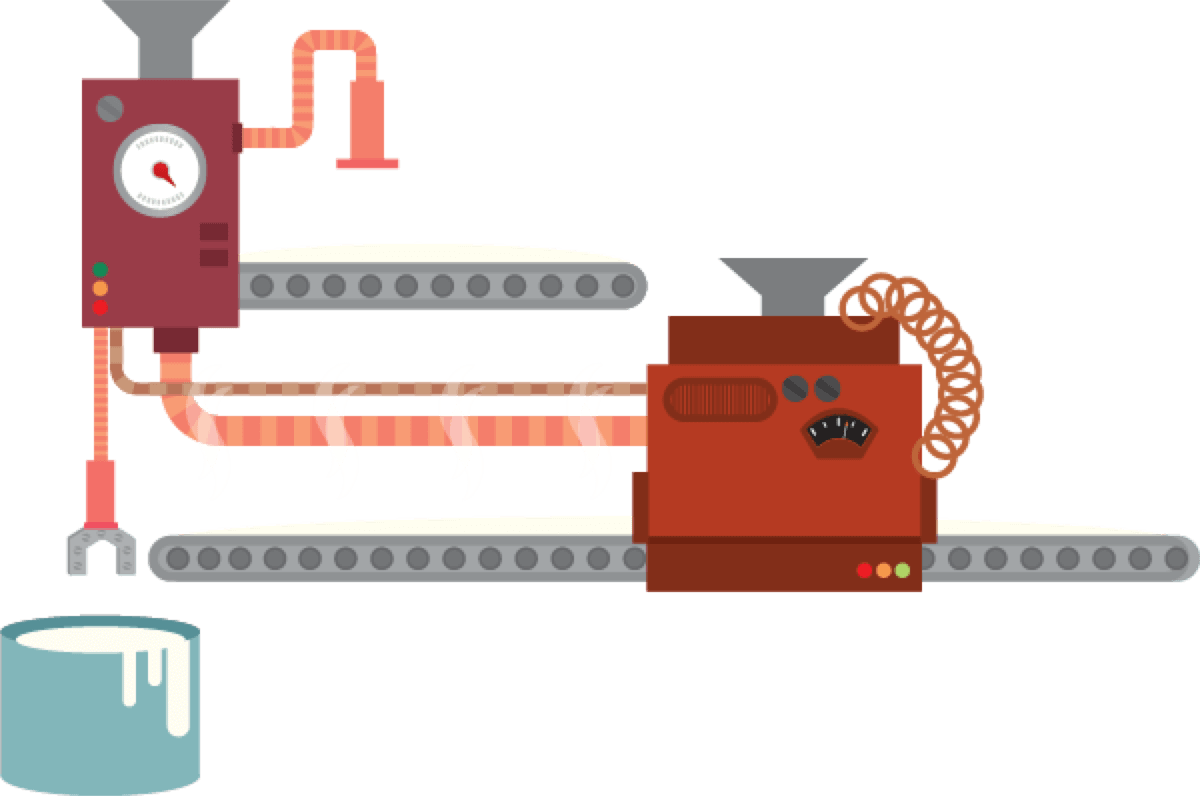 Finishing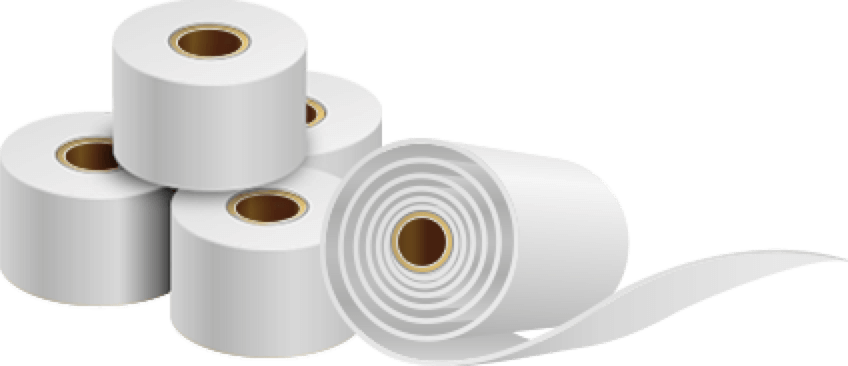 Step 8
Converting
A film of chemicals is applied to the surface of the dried paper to improve the properties of the paper before being wound onto 8.5-metre wide jumbo reels. But of course, most of our printers canā€™t print on paper of those dimensions, so the jumbo reels have to be cut up into smaller pieces.
Step 9
Finishing and packaging
These smaller sheets of paper are then further processed before being wrapped and packed into our familiar PaperOneā"¢ packaging before being stacked into cartons and shipped worldwide, delivered to your doorstep, ready to be the launch pad of your next masterpiece.